Maria Meyer | Wafted from Paradise
03 March – 07 May 2022
Private View: Thursday 3 March, 5-8pm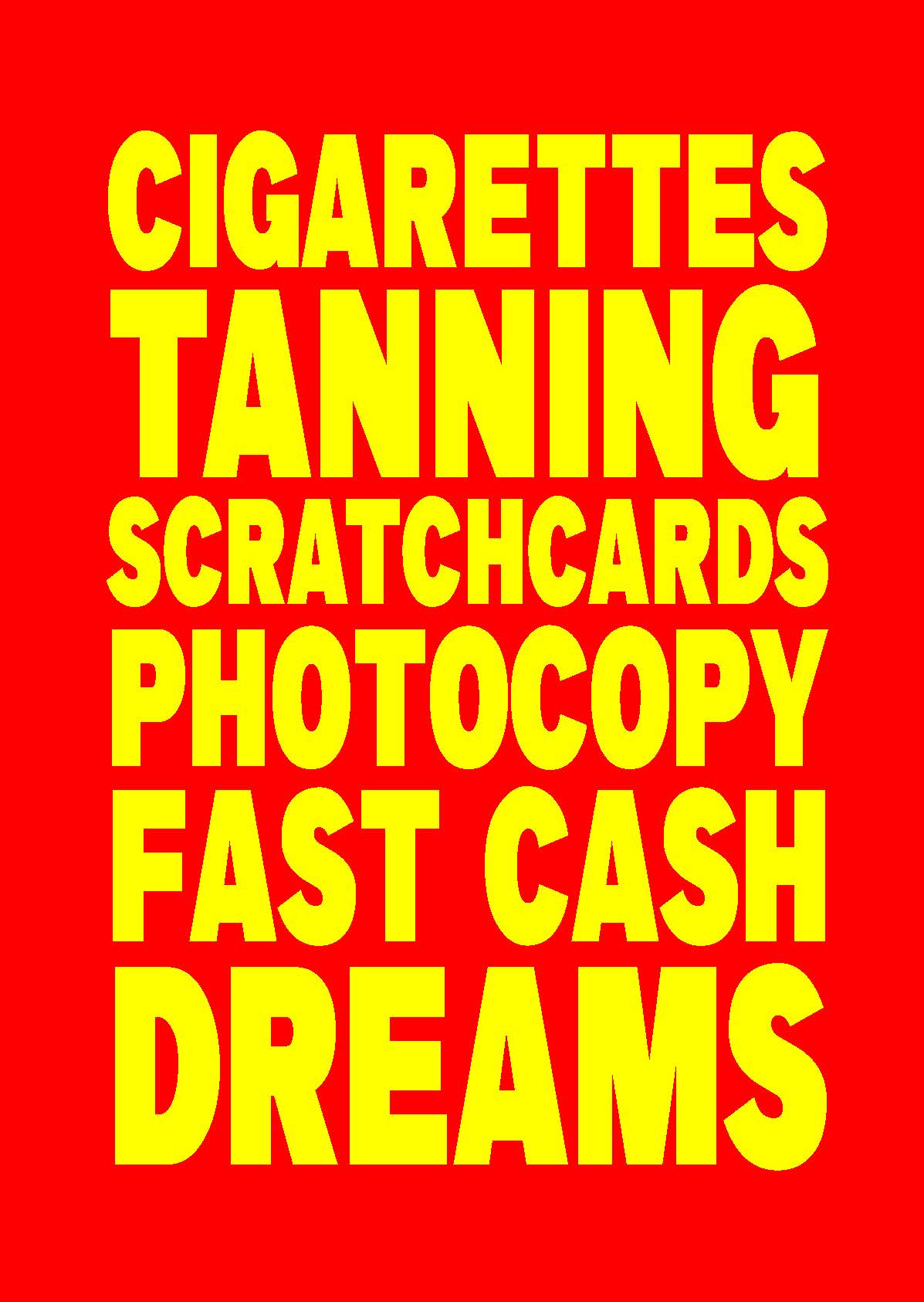 Departure Lounge are delighted to present Wafted from Paradise, a newly commissioned project from multidisciplinary artist Maria Meyer into the typography and visual culture of Luton's diverse landscapes. Originally from Leicester, Meyer felt a sense of nostalgia and familiarity, particularly while spending time in Luton's varied and vibrant multicultural retail areas.

Reading widely around art and architecture Meyer came across the seminal publication Learning from Las Vegas by architects Robert Venturi and Denise Scott-Brown – designers of the Sainsbury Wing at London's National Gallery. Venturi & Scott-Brown coined the term 'decorated shed' to describe the diverse signage and built environment lining the strip in Vegas, with Scott-Brown describing her attraction to the kitsch, assemblages of typography and building materials as 'hate-love exhilaration'.

During numerous visits to Luton researching and developing her new commission, Meyer began to see parallels between assemblages of typography and signage in the shop fronts of Luton's Bury Park and Hightown neighbourhoods and the larger-than-life mishmash of styles in Las Vegas.

Adopting an amalgamation of cultural products, graphic design and signage appropriated from the town, this exhibition draws on these parallels, using a combination of digital photographic collage and typographic works to explore Luton's remarkable retail environments. With local businesses often accommodating multiple unrelated businesses and services under one roof, these new works highlight the gritty optimism and entrepreneurial spirit of Luton's communities. Beyond false nails, fried chicken, fruit and furniture, these shops offer nourishment, home comforts and connection to a community, which accommodates a diversity of beliefs and heritage, but which shares many of the same values.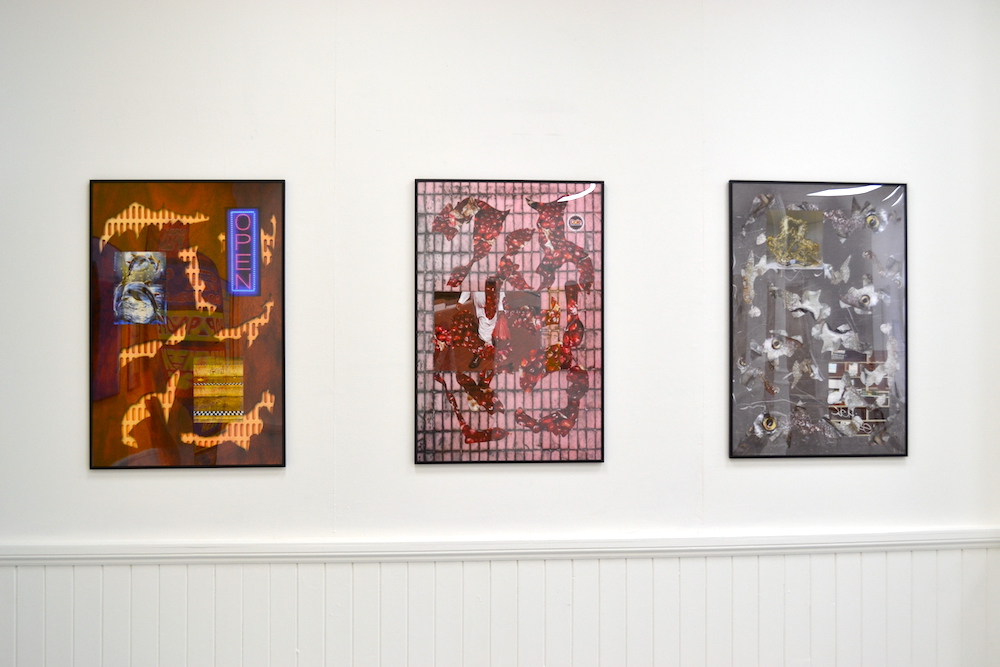 ---
Creative postcard workshop
Saturday 5 March & Saturday 12 March, 2-4pm

Join artist Maria Meyer for our creative drop in-sessions where you will use collage and typography to create your own postcards of Luton.
The completed postcards will be displayed in our window for the duration of the exhibition. You don't need any previous artistic experience, materials are provided and the workshop is free!
Suitable for 5+ (all children must be accompanied by an adult).
No need to book, just drop into the gallery.
Download your own postcard template to make at home

here
If you can't join us for our drop in sessions then you can download and print a postcard template above, or pick up a blank printed postcard from the gallery to design at home. Any postcards dropped into us at the gallery will be added to the window display!