KURT TONG - In Case it Rains in Heaven (2021)

21 May – 31 July 2021


Departure Lounge is delighted to be reopening to the public with an exhibition of new work by award-winning, Hong Kong-based photographer Kurt Tong.

In this update of his 2009 project of the same name, Tong re-visits the centuries-old Chinese funerary tradition of making Joss paper offerings to the dead, and poses the question of what we might need, or want to provide for our loved ones, in the afterlife.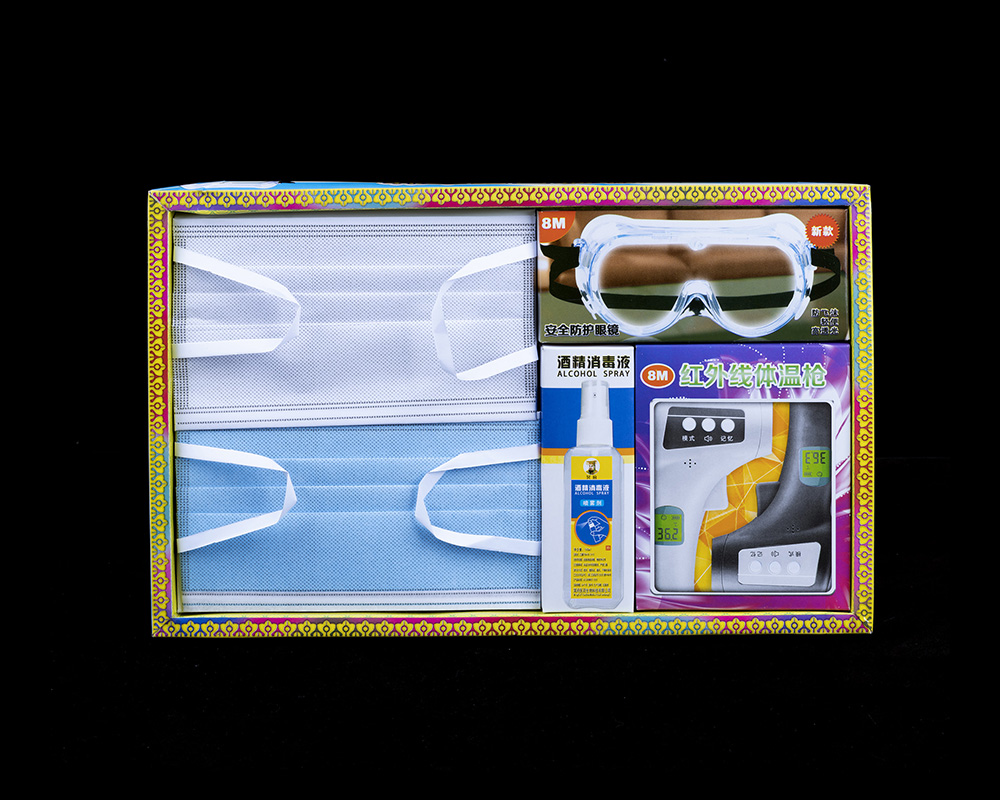 Today, everything from the most mundane household necessities to luxurious accessories and aspirational status symbols are mass-produced or custom-made in Joss paper, designed specifically for burning to honour the departed. Chinese Joss paper is traditionally made from coarse bamboo paper and is often cremated in Chinese deity or ancestor worship ceremonies during special holidays. In Case it Rains in Heaven explores how this traditional practice reflects the materialism of Asia's rapidly developing economy.

Tong's whimsical new photographs present a dizzying array of consumer goods replicated in paper. From the latest iPhone, brand new laptops, designer clothes, fully functioning sets of tools and this season's must-have handbag, to a delicious array of dim sum, espresso machines and copious amounts of cash, Hong Kong's industrious Joss paper manufacturers respond quickly to changing fashions and world events.

Following the recent political unrest in Hong Kong and the global pandemic, Joss paper helmets, replicas of the industrial heavy-duty masks used by protestors and colourful Covid PPE now join the catalogue of offerings to accompany the city's loved ones on their journey to the next life.




Kurt Tong (b.1977) is an award winning artist based in Hong Kong. Originally trained as a health visitor, before becoming a full-time photographer in 2003, Tongs' work now explores his Chinese roots and understanding of his motherland. In Case it Rains in Heaven, explores the practice of Chinese funeral offerings, has been widely exhibited including a solo exhibition at Compton Verney and features in several public collections. A monograph of the work was published by Kehrer Verlag in 2011.

He is represented by The Photographer's Gallery in London, Up Gallery in Taiwan and Jen Bekman Gallery in New York.